WRNU saves you money everyday with low prices and special savings. With our Club Card you can save even more!

Look around for our specials this week!
---
WRNU has been open for 30 years.
Read up on our history.

The History of WRNU

Everyday of every week we're running
a sale! But some items are so good they're
on sale year round! Check out this year's sales!

WRNU's Shows

Here you get all the info on our wonderful
employees!

Our DJ's

WRNU is run by four Managers. Learn who they
are and what they do.

WRNU Managers

Links to all our incredible suppliers!

Industry Links

What WRNU has to offer you, the consumer!

Weekly Charts

A monthly issue of HUGE SALES at our New York City
Metro Area stores.

Local Concerts
WARNING! WRNU is on summer vacation, a handful of dj's will be running the place over the summer.
Stay tuned though, we'll be back in September with some new faces.
This page is in its humble beginnings. Currently our Real Audio system is inoperative, so you can't hear us.
COMING SOON!!! Eventually expect photos of our dj's complete with bios, a history of the station, more real audio (which will eventually be live broadcasting), and a slew of links to artists and labels.
Remember, we at WRNU are out for Global Conquest.
Email us at wrnu@radiolink.net
Best for Viewing Another Creation by The Home of WRNU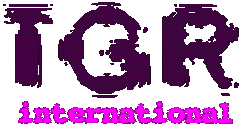 Listeners Tuned In.